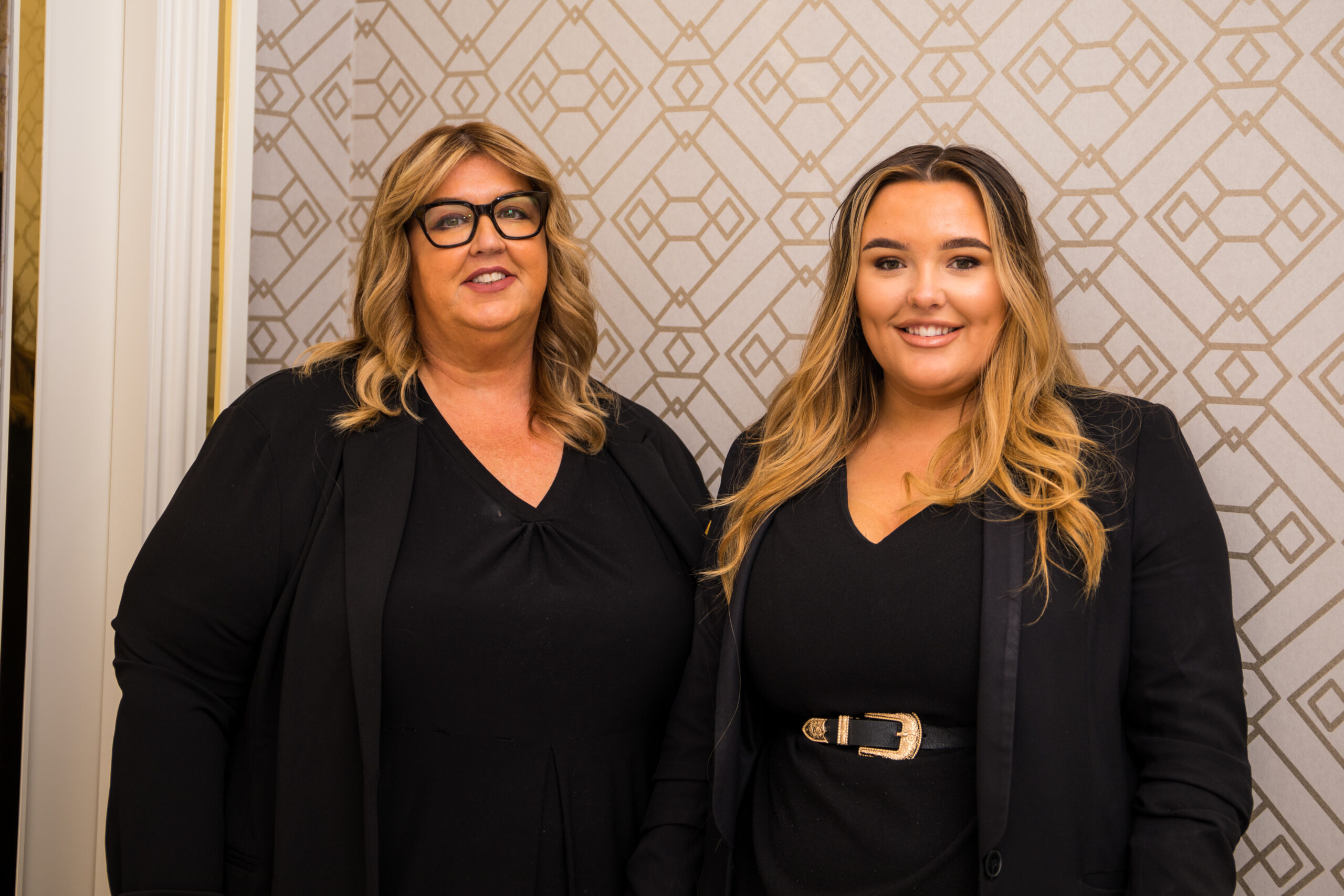 My name is Amy, I am the operational manager at House of Evelyn
I provide many different treatments such as Micro Blading, Nails, Makeup & all things Beauty. One of my favourite treatments to do is BIAB – It's a must!
I have been at apart of the House of Evelyn Team for 6 Years and love how much I have progressed over the years.
Amy
I've been hair dressing now for over 15 years!
Colour crazy, long hair is my absolute fave and making people feel amazing!
Redken certified colourist & Been at house of Evelyn for 5 years.
Sarah
My name is Sam
I have been a therapist for over seven years, I have worked my way up to become the beauty manager at House of Evelyn
I love all treatments but I especially love everything to do with waxing and the end result it gives my guests. I love my guests feeling amazing when leaving the treatment room.
Sam
Hello my name is Ashley and I am the salon manger at House of Evelyn. I am international hair stylist with over ten years experience. I've travelled around the world doing what I love – which is making people feel beautiful. I have my levels 1,2,3,4 and a diploma in hairdressing as well as being a colour expert, nano keratin trained and a extension specialist. I've worked with celebrities, done fashion shows and entered in competitions from a young age. When it comes to hairdressing I don't have a particular favourite area but I would say I like to be creative, however I do tend to do a lot a balayage's and creative colouring in the salon. I'm usually described as the small one with the big shoes don't forget to book in for your complimentary consultation.
Ashley
Here at House of Evelyn I like to make sure everyone comes to feel good about themselves whether that's for a nice relaxing massage or a fresh set of nails or new brows I got you covered. I've been here over 2 years and can tell you that you won't be disappointed, you can even enjoy your treatment with a chilled glass of Prosecco 🥂
Shani
My name is Emily
I am passionate about styling long hair and I specialise in all types of extensions.
I love doing balayage and highlights and have experience with influencers.
Working at House of Evelyn allows me to being out my creative side and keep up with the latest trends
Emily
Hi, the names Matt. I have always had a passion for hairdressing and ive loved every minute of the last 15 years in the industry, I love doing any colour or extensions work which I would consider my speciality. I have two doggos and they are totally spoilt and are my kids. Talk to me … love a good chin wag 🙂
Matt
I'm Brigid a hair stylist at house of Evelyn, trained with kerastase and lóreal, I'm a nano keratin specialist and stylist I love anything glam and making you feel amazing
Brigid