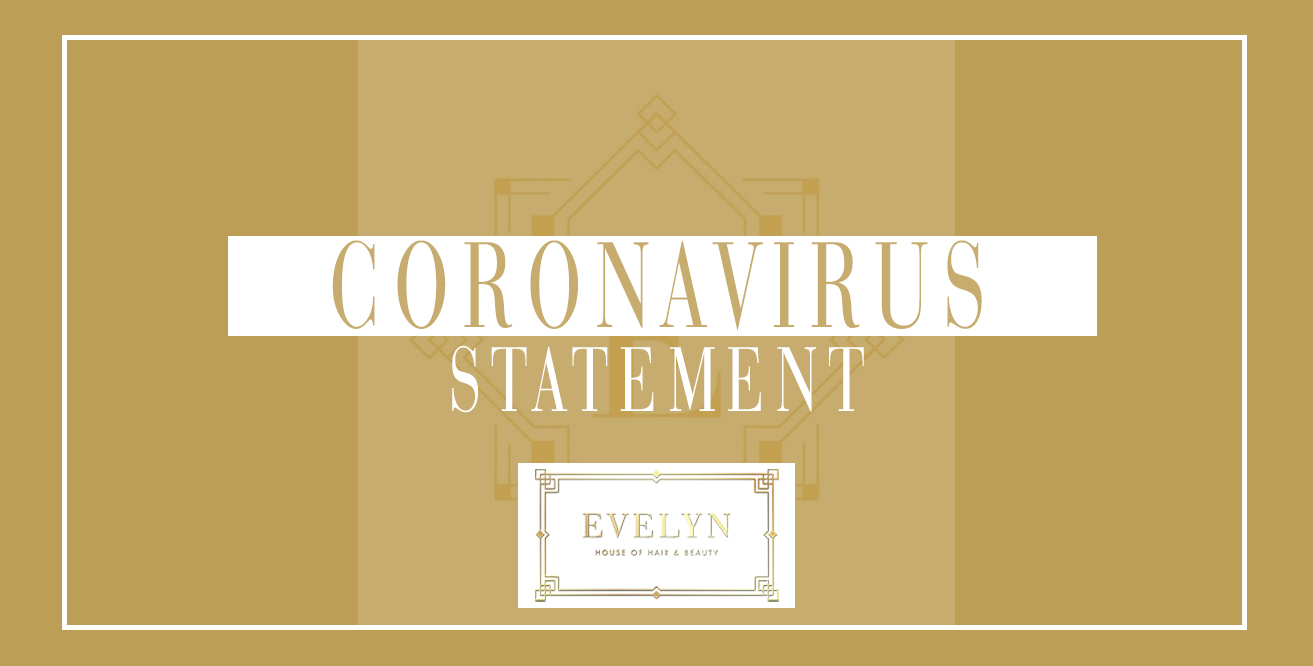 21.03.20
As we have previously mentioned the House of Evelyn have been closely monitoring the situation with regards to Coronavirus. After much discussion last night, following the continuing rise in the number of cases of the virus, it is with sadness that we are choosing to close our salon doors…
[READ MORE]
at the end of today's appointments (which we are honoring due to the short notice of this decision for our guests). We will remain closed until it is deemed safe to open again, so we will continue to closely monitor this awful situation -which is so distressing for so many people. Both our Manchester & Southport salons will be closed until further notice.
We do apologise for any inconvenience to our guests that have bookings from tomorrow, but we have done this with the well-being of both our team and guests in mind. We fully support the government and we want to encourage everyone to stay at home, so that we can all beat this worrying virus.
We will be offering tips and advice on our website and social media to offer our community a little light relief during these dark times. We will also have our products online very soon.
We want to send our love and warmest wishes to everyone and we look forward to welcoming you all back again once this storm is over. Please stay safe everyone.
Sending Love & Positivity,
The House of Evelyn Team x